Instagram is on every marketer's radar by now. With more than 300 million active users and 70 million pictures uploaded daily, the platform is a great way to reach fans. The visual nature of Instagram lends itself well to sports too. After all, there are incredible and emotional moments captured everyday off and on the field, court and rink.
When it comes to executing on Instagram, the concept is simple: Upload a photo with the 1:1 ratio, pick a filter and add some copy. We all get that. If you want to step up your Instagram game though, there are a lot more ways to think about the platform. Below are tips to inspire you.
1. Focus on the photos.
Good creative work can really help teams stand out on social media, but sometimes it makes sense to let the photos do the work. Instagram is one of those instances where teams don't need a lot of crazy design work to stand out. Some of the strongest accounts focus on the photos alone. Take a look through the @GoShockers and @KUAthletics accounts. There's something powerful in the simplicity of letting the photos tell the story.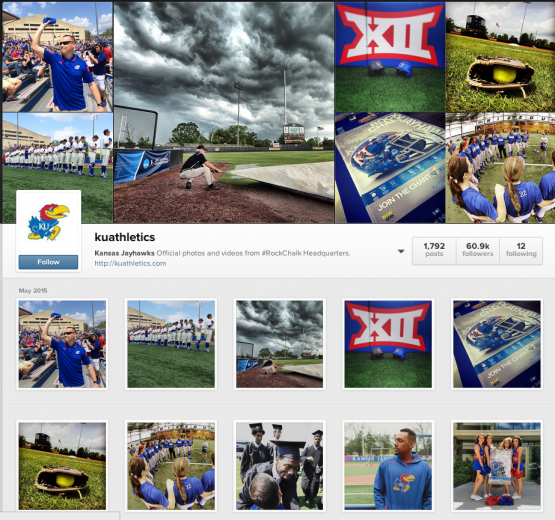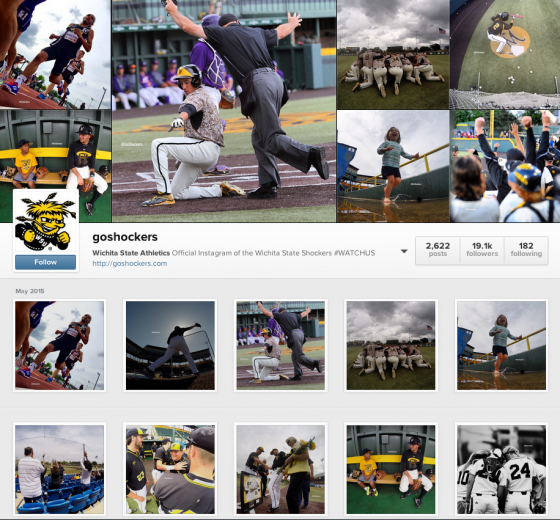 Even if you want to have more creative behind your Instagram account, don't underestimate the power of a beautiful photo on Instagram. Reserve your best and brightest photography for the platform. Find the ordinary in the extraordinary. Use different angles and perspectives. Make a statement. Tell the story in a different way. It will pay off.
2. Listen to your community.
Instagram gives social media managers direct access to feedback. Take the time to review the comments and sentiment on each post. Keep track of the comments to see if there is a trend— do your fans keep asking for certain type of content over and over again?
Caity Kauffman, the Social Media Manager for the Tampa Bay Lightning, has noticed a trend with their Instagram account. Her observation below is a great example why it's so important to listen to your community.
I'm noticing more and more how many fans want live game updates on Instagram. Previously, it served as a complementary platform. Nope.

— Caity Kauffman (@caitykauffman) May 3, 2015
3. Hit the regram.
There's power in the regram, so download the app Repost for Instagram and leverage artistic and creative fan content now. Instagram's power lies in its community, and when you bring fan content into your profile, it creates a more emotional connection with the audience. As you look through photos to regram, it's important to share photos that fall in line with your team's brand and image (of course). Don't regram everything that has to do with the team or league; leave the regramming to powerful and good content that adds value to your audience.
4. Leverage Instagram artists.
The Bulls let two artists takeover their Instagram account during Game 1 of the 2015 NBA Playoffs. Both artists' style fit the team's look. They produced stellar content for them.
There are Instagram influencers all around that love sports, your team, etc. AND can create stellar content. Figure out how to leverage these influencers creatively like the Bulls did. It's a great opportunity to mix up content and bring in a new audience through the influencers.
5. Keep it simple.
Simple is extremely underrated. To stand out from all the noise, don't make it hard for fans to consume the content. Yes, even 140 characters is too many these days.
Don't overcomplicate the copy. Less is often more, especially on Instagram. Omit needless words, focus on the message that's important and keep things simple. Let the photos do the talking.
Want an example of this? Here are a few examples of teams keeping it short and sweet:
6. Don't be overly promotional.
Instagram is not about a hard sell. It's not about pushing an agenda, selling or linking; it's about telling a visual story. Focus on why people flock to the platform (to consume gorgeous images). Do this and  you'll build a robust community.
Even when there's a game or message to plug, it's important focus on the photo first and then the message. The photo will pull people into your content to read and engage. You have to push information while still focusing on the visuals:
7. Pick the right hashtags.
Hashtags are a great way to build a community on Instagram. Don't be afraid to tap into hashtags relevant to the team, city or content to attract new users. Studies actually show that the most hashtags used the more engagement. QuickSprout found that Instagram posts with 11+ hashtags have the highest engagement.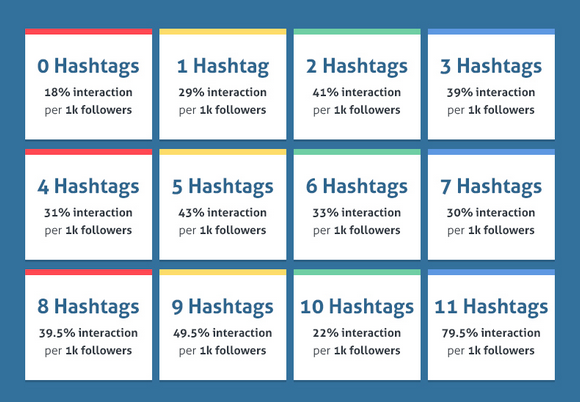 On the flip side, using too many hashtags can look spammy and take away from the aesthetics of the account (as Sean Callahan points out in the comments below). How can you attract a new audience without taking away anything from the account? Find the balance that works for your team. The post below from the @NCAA is a good example of picking the right hashtags– going beyond the brand to tap into relevant conversations– without going overboard.
8. Post consistently.
Social media doesn't take a day off, so it's important to post consistently to build a loyal following. According to a blog post from Buffer, most major brands post an average of 1.5 times per day to Instagram. And, there's no drop-off in engagement for posting more. The bottom line is this: If you have quality content fans want, don't be afraid to post it.
9. Listen to the analytics.
Numbers don't lie, so let them do the talking. Iconosquare is a free resource that will give data on the best times to posts, filter impact, tag impact and more. Leverage this free resource now to know what works best for your audience on the platform.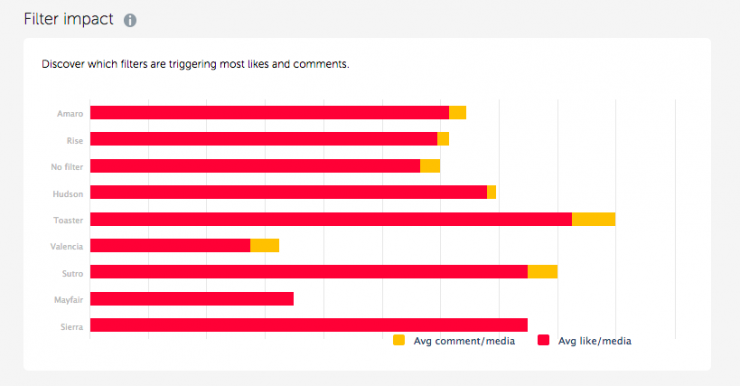 10. Use push notifications for players.
Players are a huge part of a team's story. Regramming is a great way to highlight the content from their personal accounts. If you want to feature players' content on your profile, then consider setting up push notifications for when they post. This will make it easier to keep up with when and what they are posting. Here's an example of teams sharing player content:
Want to turn on the push notifications? The directions are below.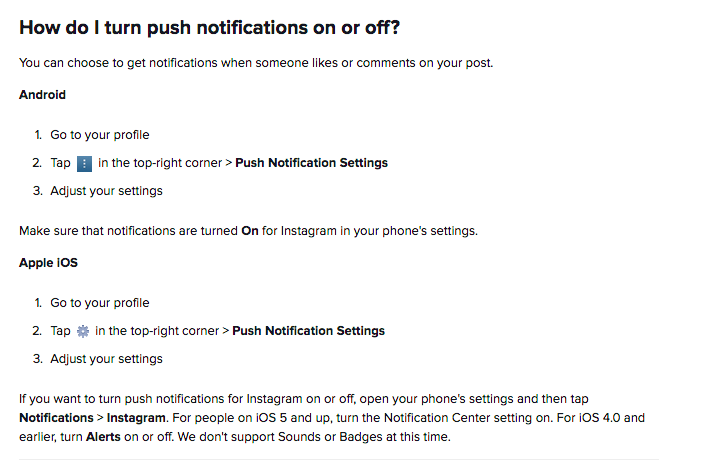 11. Leverage Layout.
A few months ago Instagram announced a new app called Layout. The app allows users to combine multiple photos into a single image. It's simple, straightforward and allows for some unique creativity. One of the strongest features is the mirror effect. Here's an example of what it can do from the Miami Dolphins and Philadelphia Eagles:
If you are looking for a way to change up content, Layout is one way to mix it up. Download it today and give it a try.
12. Capitalize on user-generated content.
The @Dodgers take fan content a step further from the regram and repurpose it for their platforms. From a "We Love LA" campaign to #TopDeckThursday, they have found a way to empower their fans to help to their story while keeping the content inline with their look and feel.
The benefits of UGC doesn't stop on Instagram though! Displaying curated user-generated content on your website and in-venue is also a great way to showcase your community and account. Consider using Tagboard or Postano to do so.

However you decide to leverage user-generated content, it has huge value: It gives you more content (while being cost effective), shows a different perspective and and connects fans even more to the community.
13. Keep a consistent look and feel.
If adding creative to the account is important, consider creative a cohesive look and feel. This will help fans know what to look for with the content and help the account stand out. The Miami Dolphins, Blackhawks, Chicago Bulls, Lakers and Tampa Bay Lightning are good examples of teams that have nailed a sharp and consistent look: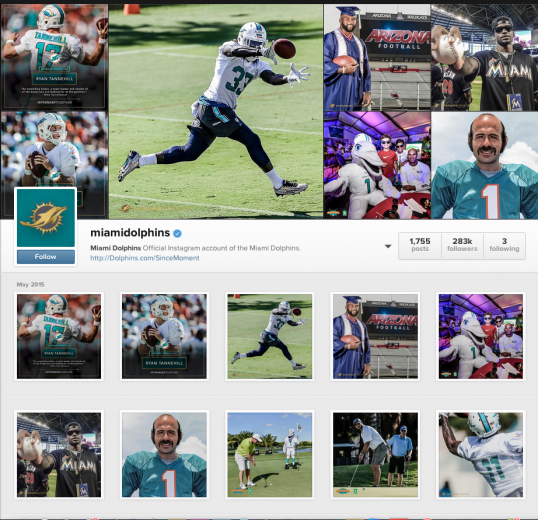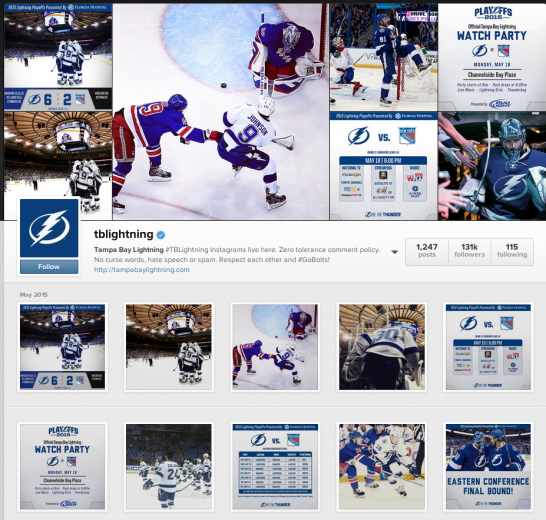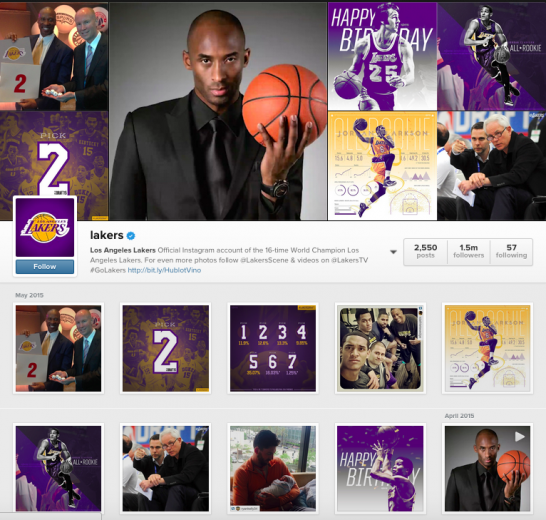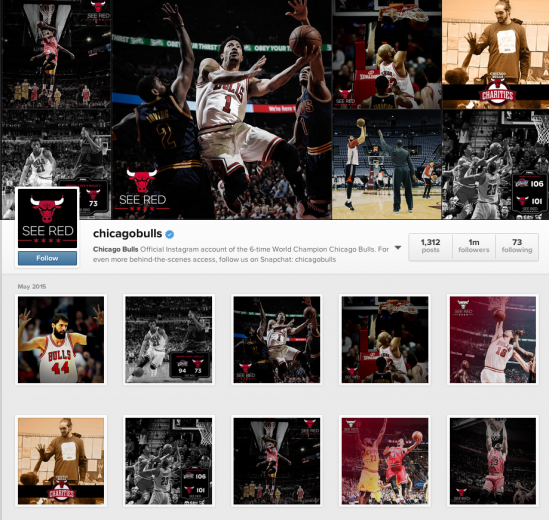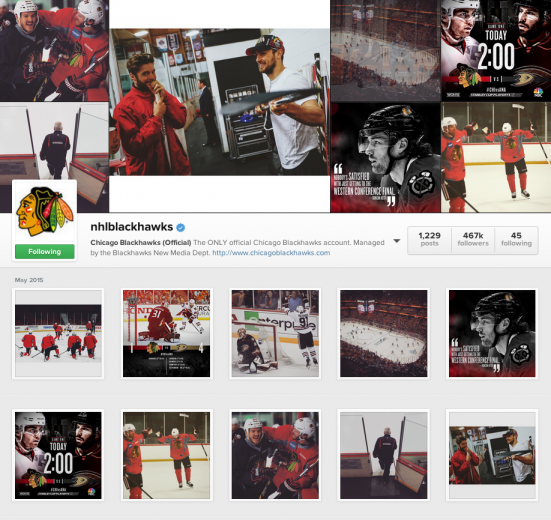 14. Use Instagram's mobile layout to your advantage.
Instagram's layout on mobile allows you to have some fun. If you want to mix up your content and surprise, consider a photo hack by splicing up one picture into nine small images to create one giant visual. Here's an example from the @Sixers: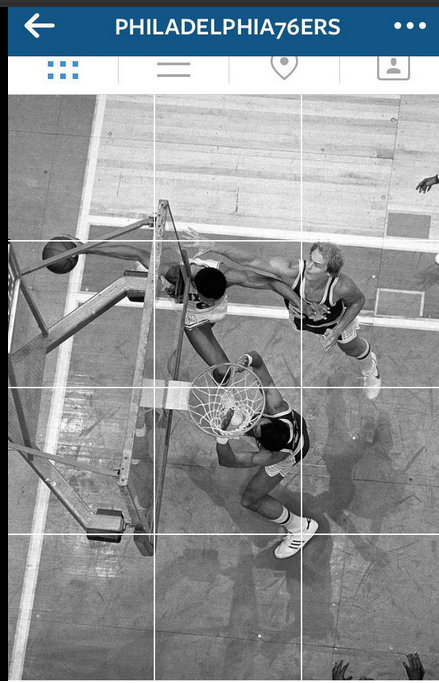 The app Giant can help you splice and dice photos easily for this hack. Download it here.
Additionally, Instagram's layout lends itself nicely to countdowns like this example below from the @NFL: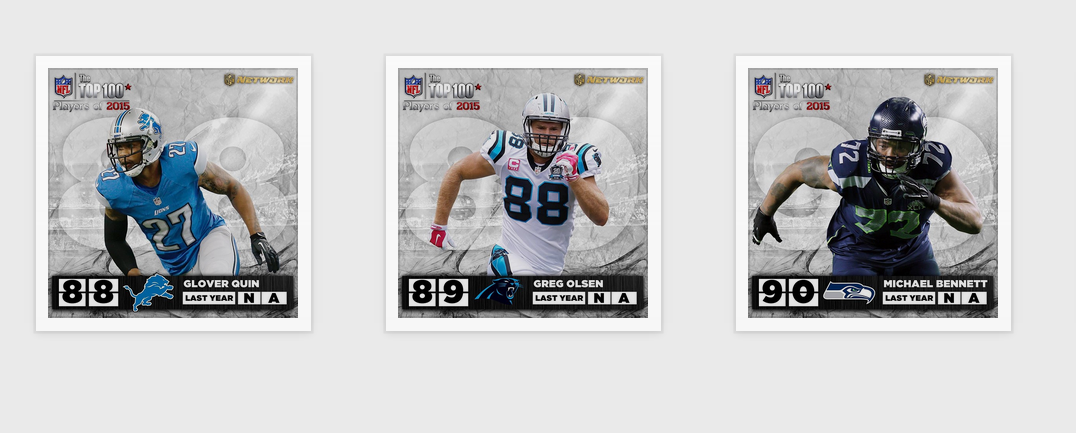 15. Mix the content up with video.
Instagram allows users to upload up to 15 seconds of video. If you aren't using video in your content mix already, consider doing so! Instagram video engagement is on the rise. During the 2015 NCAA DI Men's Basketball Tournament, Instagram video captured 64% of viewer engagements, compared to 19% for Facebook native video uploads and 14% for Vine uploads (source). Find ways to highlight plays and tell the team's story creatively.
If you need Instagram video inspiration, then @MLS is a great place to start:
As you ramp up your approach to Instagram, be sure to also check out 13 tools for the platform here. They can help you manage, grow and maintain your presence!
\
---
There are many tricks and trades to the Instagram platform, so be sure to share your secrets below!
Thanks for reading!